The studio is currently closed for annual leave until Friday 6th October. You can still browse the store but won't be able to purchase anything until the studio reopens. Many thanks for your patience!
Here I am in my happy place, designing and making all the jewellery for Graceful Deviant from my home studio. I work with sterling silver, unusual stones and traditional silversmithing techniques to create artisan jewellery with hidden meaning.
Swindon, Wiltshire, U.K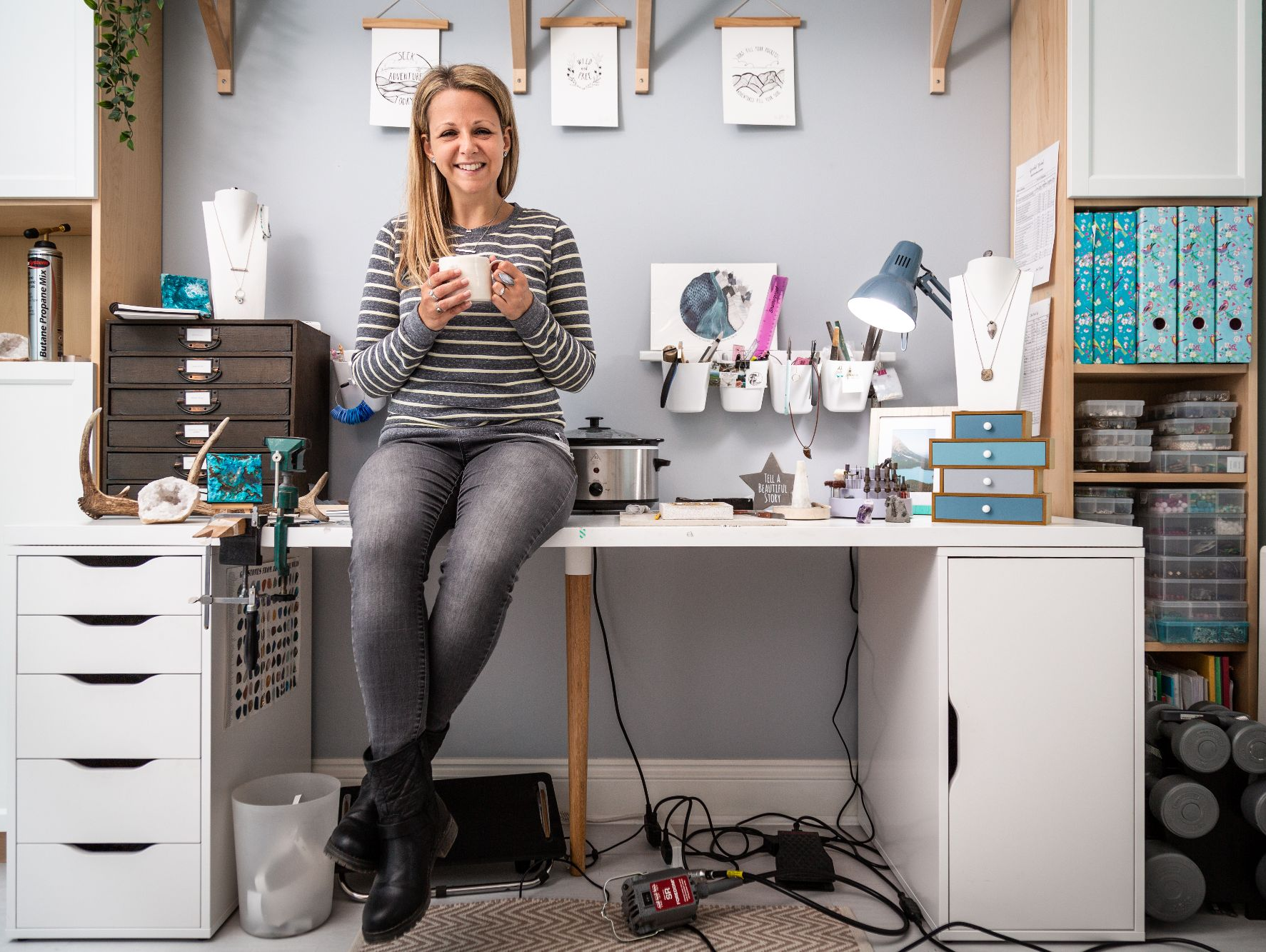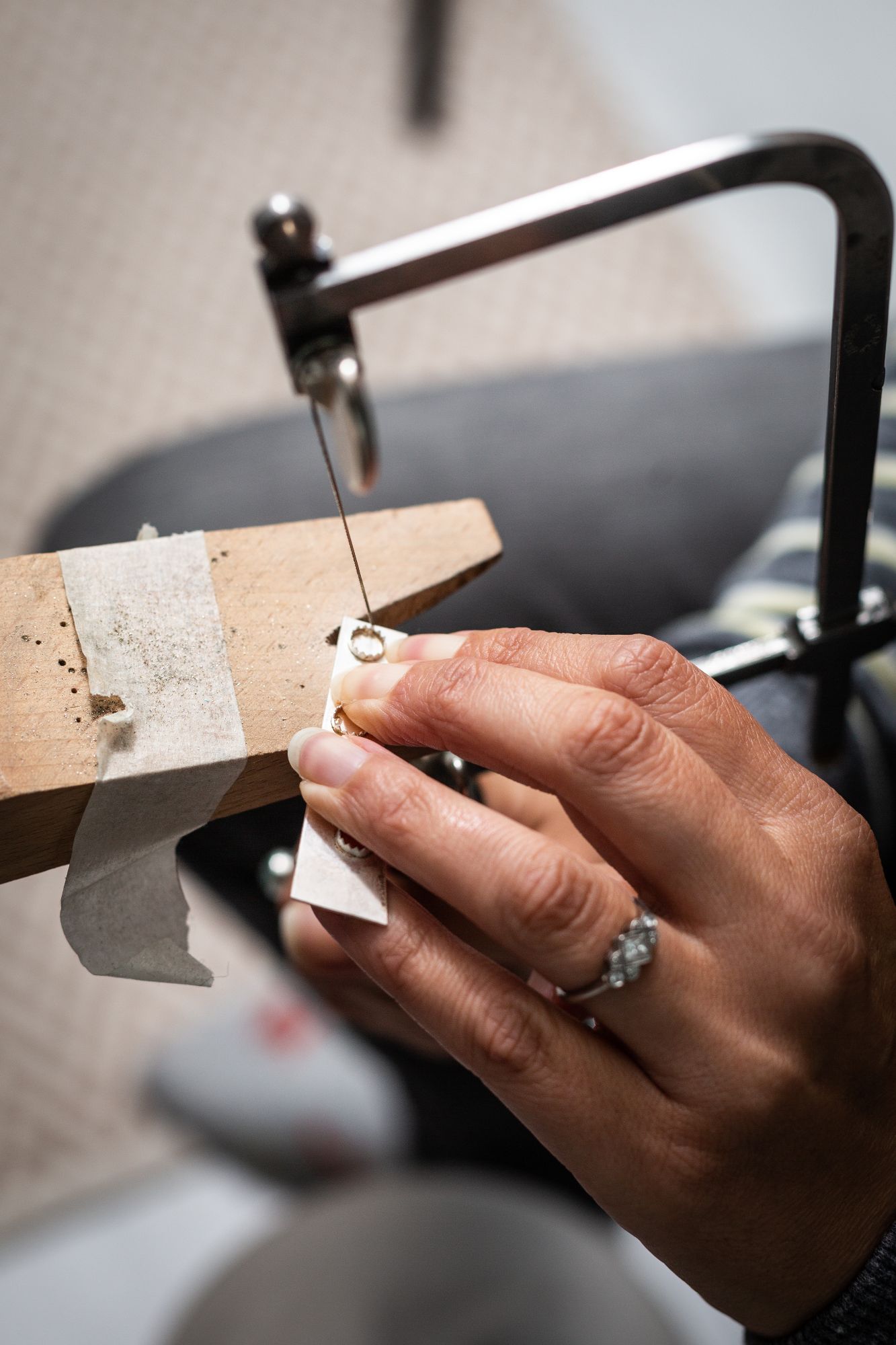 I began to acquire the necessary equipment to start silversmithing back in 2010 after completing a day course in making a silver gemstone ring.
Whilst working full time as an analytical chemist I practised and honed my new found skills and begun selling my work both online and at local fairs just a year later.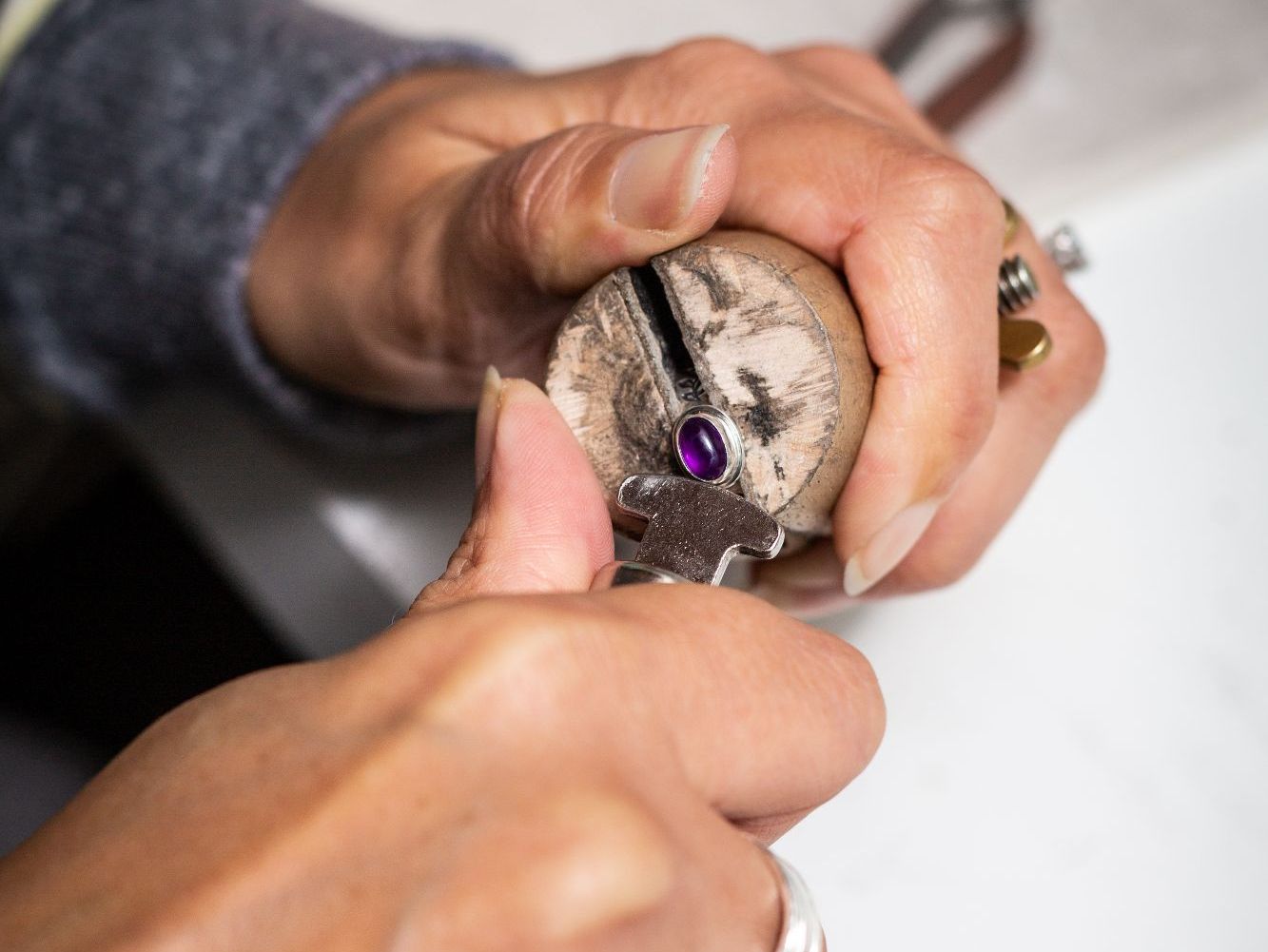 Very little of my work is made using power tools as I much prefer working with my two hands and simple but effective tools. I aim to make as many of the components of my jewellery as possible. It affords me the scope to alter things, to create individuality and finish them to a high standard. Likewise, I can select eco silver as my preferred metal of choice. The exceptions being some of my charms (which are cast by an independant jeweller elsewhere in the U.K) and necklace chains.